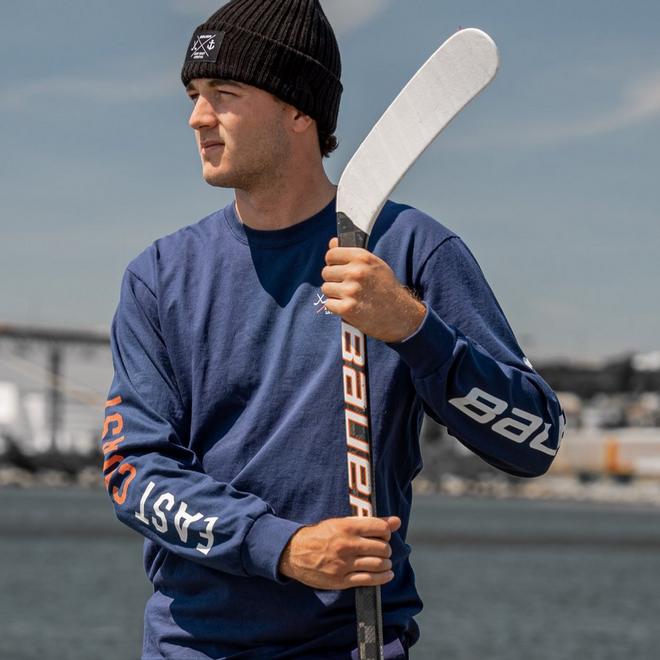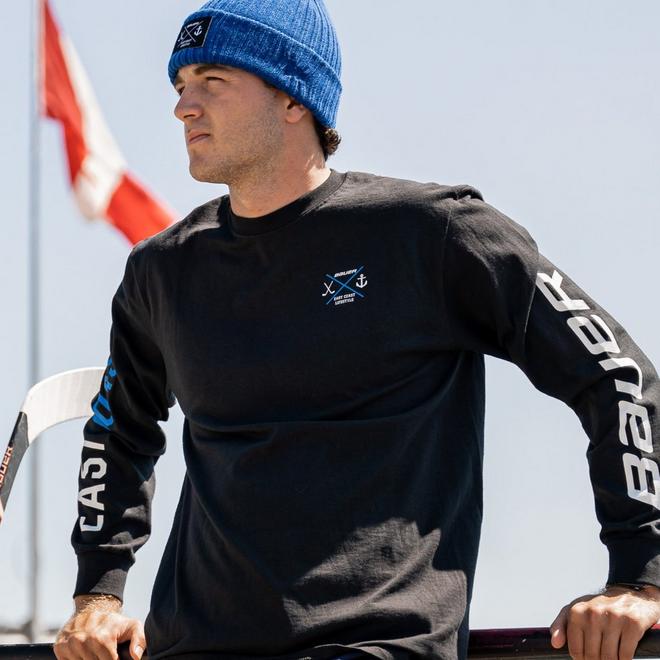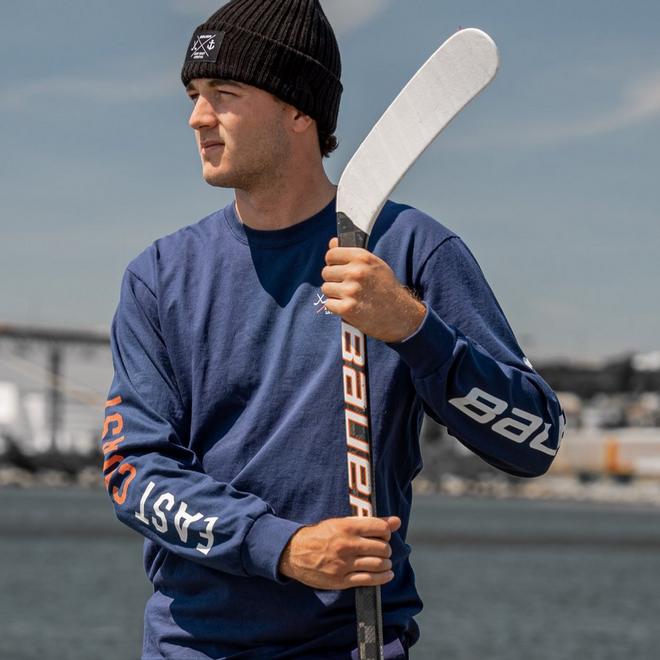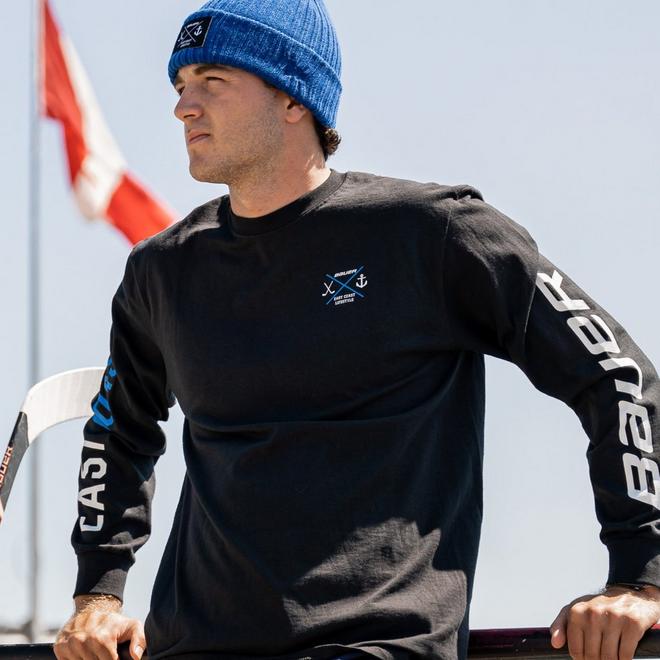 BAUER // EAST COAST LIFESTYLE LONG SLEEVE TEE
Detaljer
https://www.bauer.com/en-US/hockey-apparel/apparel-collections/apparel-ecl/bauer--east-coast-lifestyle-long-sleeve-tee-631069.html.bauer.com/en-US/hockey-apparel/apparel-footwear/bauer-%7C-oofos-slide---the-bartlett-602057.html
Rabatterbjudanden
East Coast and Bauer text written down the arms with collab logo on left chest.
Variationer
STORLEK
CHEST
MIDJA
HEIGHT
XS
35–36INCHES
27–28INCHES
5'1"-5'5"
89-91cm
69-71cm
155-165cm
S
37–38INCHES
29–30INCHES
5'5"-5'9"
94-97cm
74-76cm
165-175cm
M
39–40INCHES
31–33INCHES
5'9"-5'11"
99-102cm
79-84cm
175-180cm
L
41–43INCHES
34–35INCHES
5'11"-6'1"
104-109cm
86-89cm
180-185cm
XL
44–46INCHES
36–37INCHES
6'1"-6'3"
112-117cm
91-94cm
185-191cm
2XL
47–49INCHES
38–40INCHES
6'3"-6'5"
119-125cm
97-102cm
191-196cm
3XL
50–53INCHES
41–44INCHES
6'4"-6'6"
127-135cm
104-112cm
193-198cm
Find a Retailer
BAUER // EAST COAST LIFESTYLE LONG SLEEVE TEE
Storlekar
S, M, L, XL, XXL
Egenskaper
Unisex Fit, Crew Neck Collar, Multi-Colour Design , East Coast & Lifestyle text written down both arms
Garanti
Only available in North America. East Coast Lifestyle and the anchor design are trademarks of East Coast Lifestyle used under license, and BAUER and its new icon design are trademarks of Bauer Hockey.