SUPREME 2S TEAM Griptac Stick Intermediate
Detaljer
https://www.bauer.com/en-US/hockey-sticks/supreme-sticks/supreme-2s-team-griptac-stick-intermediate-695245.html
Rabatterbjudanden
The SUPREME 2S TEAM stick delivers powerful performance and playability.
Hitta en butik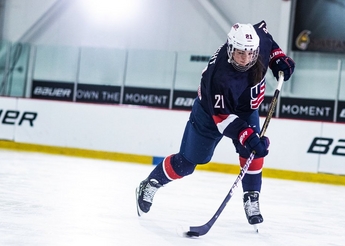 MAXIMAL KRAFT
Designed to give you your hardest shot possible, Maximum Power Kick (MPK) technology uses your energy and transfers it from handle to blade – to the back of the net.
LÄTTARE
Maxbalance Technology reduced overall stick weight by 25 grams vs the previous model while maintaining durability by re-engineering the construction of the blade.
SUPREME 2S TEAM Griptac Stick Intermediate
Uppgraderingar
Product Updates
10 gram weight reduction (compared to S180);
MaxBalance Blade Technology;
4% wrist-shot and 10% slap-shot faster recoil
Shaft Technology
Carbon UD
BLADTEKNOLOGI
MaxBalance Blade Technology; 3K Twill blade wrap; AERO FOAM I
Konstruktion
435 grams, Fused 2-Piece
Storlekar
SR (60")
Flex: 102, 87, 77
Curve: P92, P88, P28
INT (57")
Flex: 65
Curve: P92, P88, P28
JR (54")
Flex: 50
Curve: P92, P88, P28