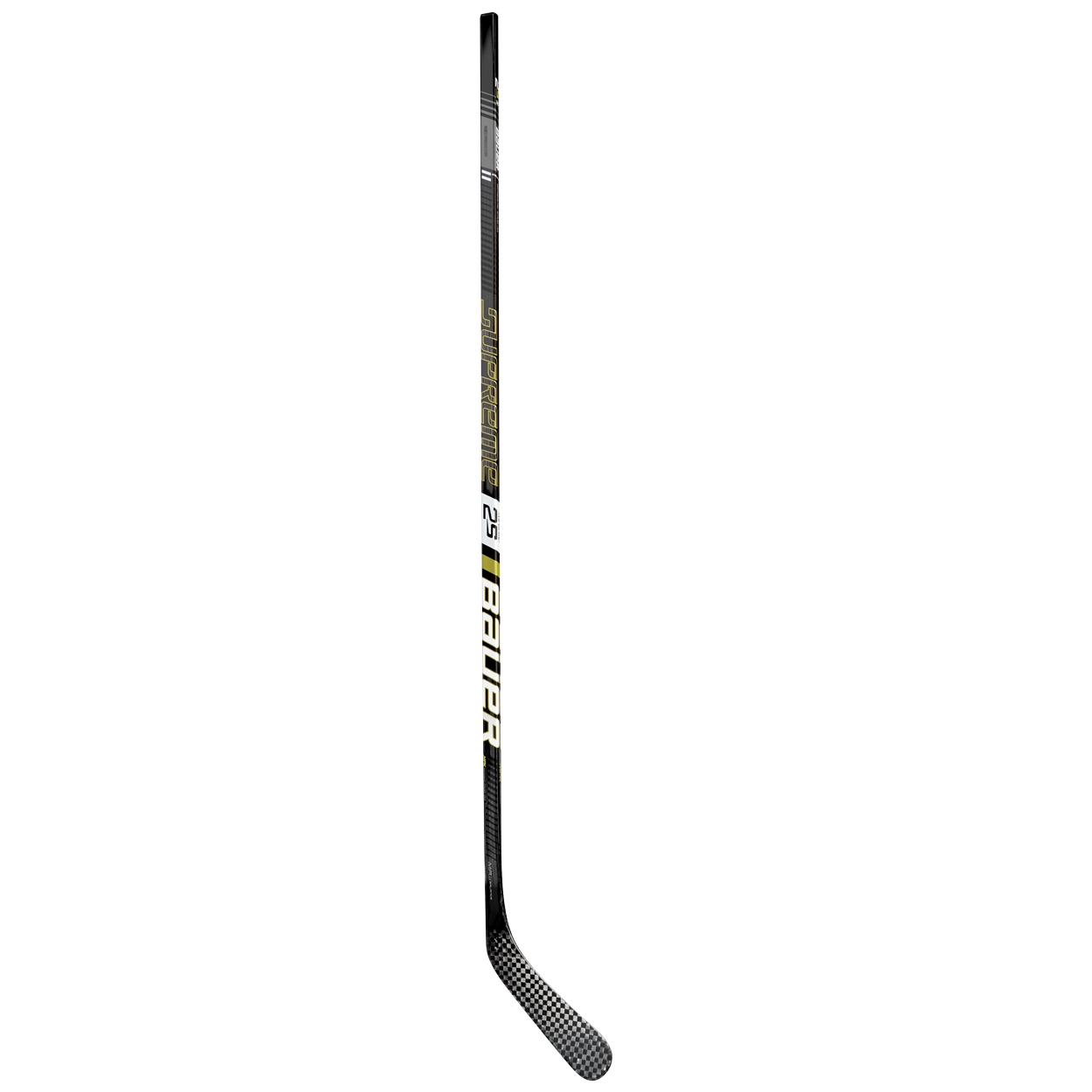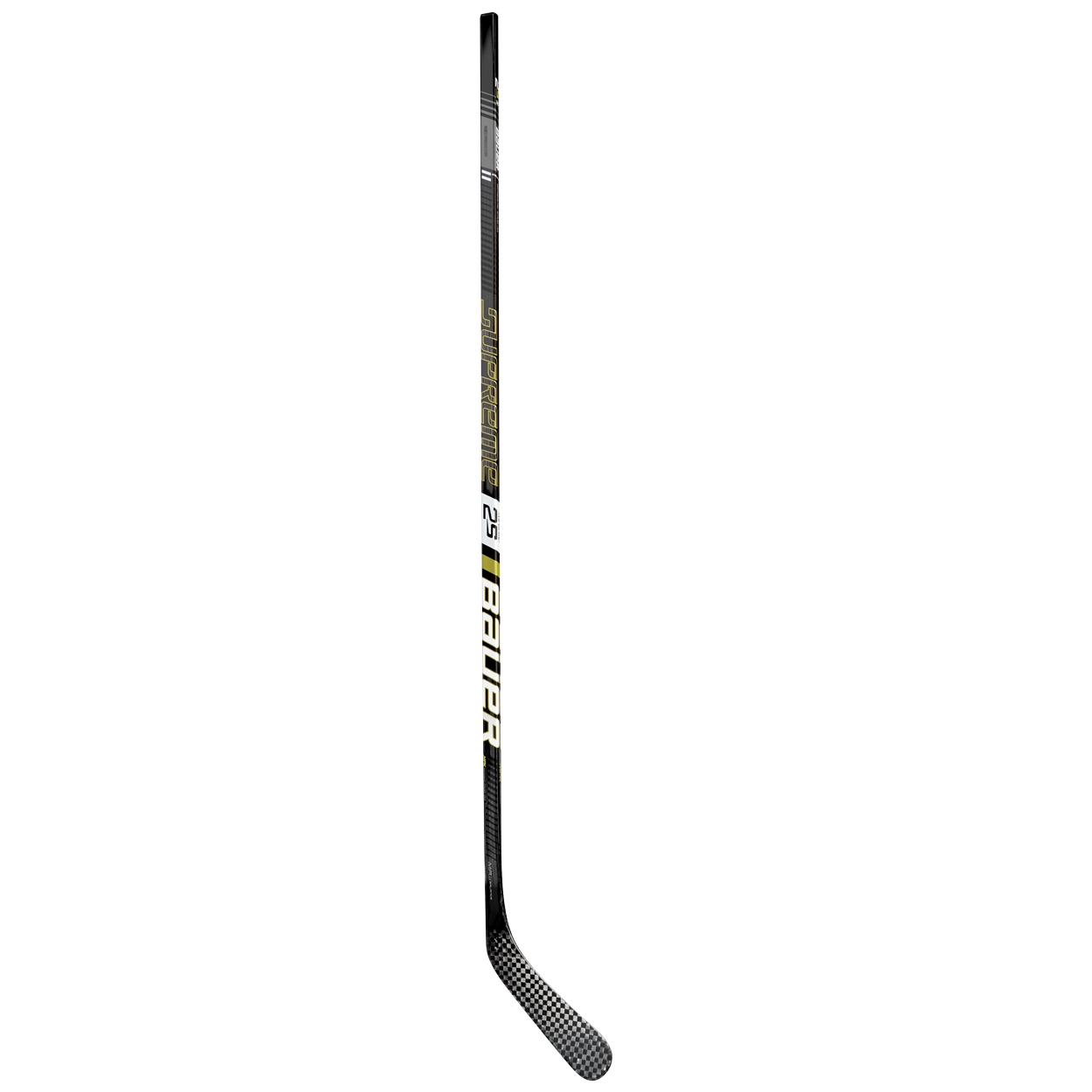 SUPREME 2S Griptac Stick Senior
Detaljer
https://www.bauer.com/en-US/sale/sale-sticks/supreme-2s-griptac-stick-senior-684053.html
Rabatterbjudanden
Shooting power and great puck feel comes easily with the perfectly balanced SUPREME 2S stick.
Find a Retailer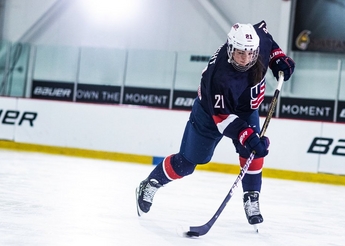 MAXIMAL KRAFT
Designed to give you your hardest shot possible, Maximum Power Kick (MPK) technology uses your energy and transfers it from handle to blade – to the back of the net.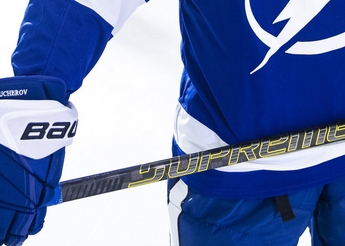 LONGER
For a player looking for a longer stick, the 2S has a 4" molded extension improving performance vs a traditional end plug (only availalbe on 77, 87, 102 flex)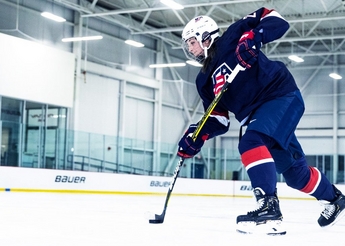 ADDED STRENGTH
A durable carbon fiber construction provides a unique mix of elite performance and with added durability.
LÄTTARE
Maxbalance Technology reduced overall stick weight by 25 grams vs the previous model while maintaining durability by re-engineering the construction of the blade.
SUPREME 2S Griptac Stick Senior
Uppgraderingar
Product Upgrades:
20 gram weight reduction (compared to S190);
High Performance Mold MaxBalance Blade Technology;
Reinforced shaft

Line Upgrades:
70 flex (60");
77 /87/102 flex (64");
P92M Updated geometry on 50 Flex
Shaft Technology
3K Twill
BLADTEKNOLOGI
MaxBalance Blade Technology; 12K Carbon blade wrap; AERO FOAM I
Konstruktion
455 grams (64"), 430 grams (60"), High Performance Mold
Storlekar
SR (64")
Flex: 102, 87, 77
Curve: P92, P88, P28, P92M
SR (60")
Flex: 70
Curve: P92, P88, P28, P92M
INT (57")
Flex: 65, 55
Curve: P92, P88, P28
JR (54")
Flex: 50
Curve: P92, P88, P28
JR (52")
Flex: 40
Curve: P92, P88, P28